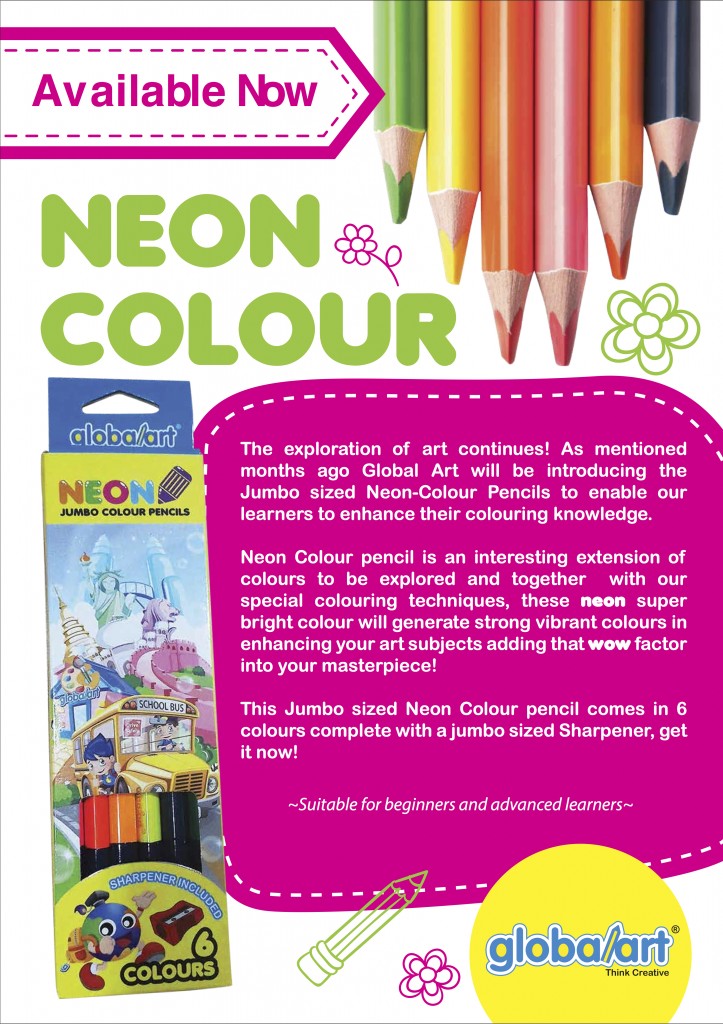 The exploration of art continues! As mentioned months ago Global Art will be introducing the Jumbo sized Neon-Colour Pencils to enable our learners to enhance their colouring knowledge.
Neon Colour pencil is an interesting extension of colours to be explored and together with our special colouring techniques, these neon super bright colour will generate strong vibrant colours in enhancing your art subjects adding that wow factor into your masterpiece!
This Jumbo sized Neon Colour pencil comes in 6 colours complete with a jumbo sized Sharpener, get it now!