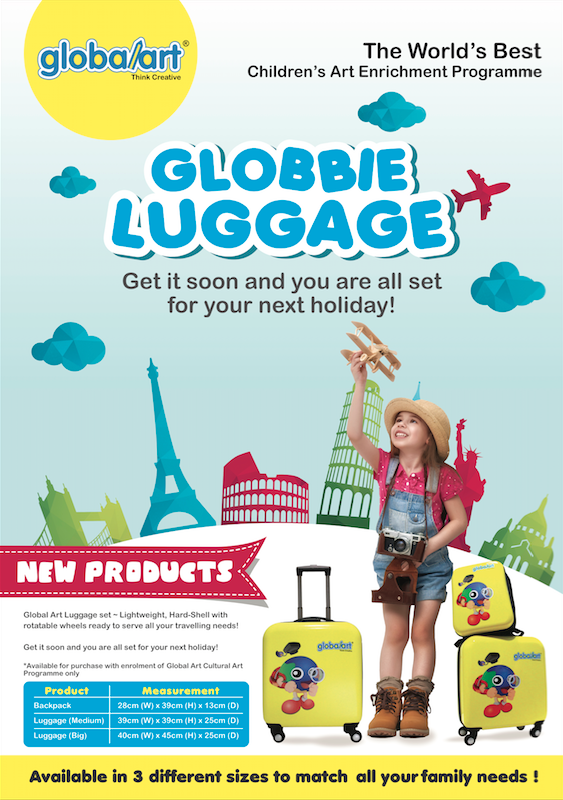 Introducing Global Art 3 Piece Luggage Set!
Strong, durable and light weight luggage ready for all your travelling needs!
Descriptions
  Hardshell Luggage (Available in 2 sizes)
  Hardshell Backpack (Soft-Back Expandable with Adjustable Straps)
  Light Weight, Polycarbonate hard-shell, 360 degrees rotating wheels with adjustable handle.
  Fully lined interior with zippered compartment and crossed elastic tie-down straps.