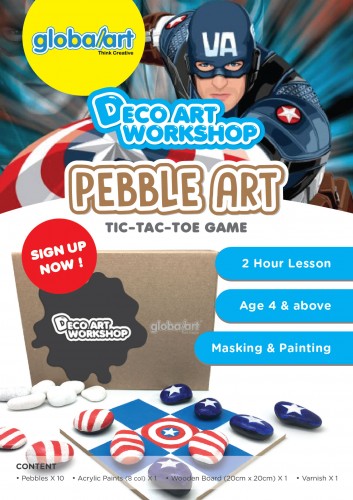 The April Series Deco Art Workshop Project is here! With this project you will learn drawing, masking and acrylic painting on real pebble stones and a wooden board!
Once in place it makes a good decorative display OR you may invite your friends over for a 'Tic Tac Toe' game!
Enrol soon, see you there!